As winter has started, it's the best season to keep yourself healthy and feet. Your daily routine of winter season is incomplete without including this ayurvedic superfoods in your diet plan. This food has a lots of health benefit and it will keep your body warm from inside and as well as outside. These foods also fulfil all nutritious requirements of your body
5 Healthy ayurvedic superfood for winter season.
Here are 5 superfoods that you should include in your diet during the winter season to fulfil the nutritional requirements of your body.
1) Amla/Indian Gooseberry.
Amla or Indian Gooseberry is a well-known superfood of winter season. In Fact, the season seems incomplete without trying this superfood.
it is a rich source of vitamins, minerals and nutrients that your body requires. It has a rich source of vitamin C as well as it contains antioxidants and dietary fibres that helps in enhancing your immune system and in nourishing your skin and hairs.
Amla is believed to be the main source of your beauty as it also acts as a natural blood purifier. Considering the health benefits of this superfood we can say that 'An Amla per day keeps the doctor away'. We can consume it in either its raw form or in other forms like pickles, juice, candy, jam and so on.
Also Read:
2) Dates.
Dates are natural sweeteners, very high in fiber and rich source of antioxidants. You must try this superfood in winter that helps you in improving your brain to bones health. As it is low in cholesterol, proper consumption of it aids in maintaining cholesterol level and in weight management.
Daily consumption of 2 dates in your breakfast assist in making your muscles and bones stronger. This versatile superfood keeps your digestive system healthy as it is a rich source of amino acid and dietary fibers. Anyone can easily consume it in its raw form or by adding it into the smoothies or juices.
3) Peanut.
This superfood can be found in any season but the best time to include it in your diet is the winter season. It is a good source of protein, magnesium, minerals and fibres.
Peanut helps in maintaining cholesterol level as it is believed to be the healthy source of fat. The excess intake of peanuts may lead to weight gain but if it is taken into the right amount it helps in making your bones stronger as well as it reduces the chances of any kinds of heart diseases. Very high in protein and low in carbs, this superfood helps you in managing your blood sugar levels. Through the winter season we can consume it in its raw form or in any other forms like peanut butter, peanut sweets, peanut chaat. You can consume it the way you would like.
4) Jaggery.
Being rich in iron, power packed with magnesium and antioxidants, jaggery is believed to be the natural sugar which is made from natural sugarcane. Also known as gur or gud in many indian subcontinent, it is believed to be the natural blood purifier that helps in flushing out all the dangerous toxins from liver and promotes a healthy liver life as well as It aids in activating the digestive enzyme and in promoting the healthy bowel movements.
As it is rich in iron it is known as anti-anaemic, it helps in maintaining normal red blood cells in our body. Daily consumption of jaggery with a glass of milk helps in strengthening bones. Anyone can try this superfood in the form of wheat-jaggery laddu, coconut-jaggery laddu, jaggery halwa or anything that you like.
5) Turmeric/Curcumin.
Believed to be traditional herbs or medicine, turmeric or curcumin is an Indian superfood. Being a natural source of anti-inflammatory components, it helps in healing our body from inside and outside. It helps in fighting against heart disease, cancer and Alzheimer.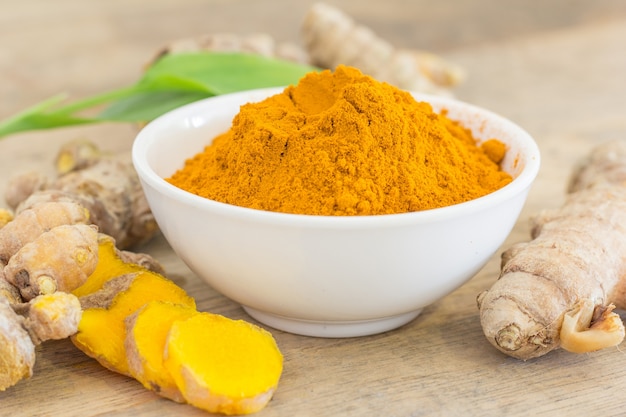 Turmeric is also believed to be the source of beauty as it has antioxidants elements within it. Healing properties of it helps in curing winter sinus, cold and joint pains. Most importantly in the time of COVID era it helps in fighting against bacterial infection and in getting rid of sore throat. Luke warm turmeric milk also known as golden milk, is believed to be effective in preventing bacterial infections.
So, this are a 5 healthy ayurvedic superfood that you can grab in winter season to stay fit and healthy.
FAQ.
Best winter foods are Amla, Dates, Peanuts, Jaggery and turmeric. You can add this food in you diet plan to stay healthy and fit in winter season.
Best winter foods are Amla, Dates, Peanuts, Jaggery and turmeric. This food helps you to stay fit and healthy in winter season.
Amla, Dates, Peanuts, Jaggery and turmeric these foods you must have in your winter season diet plan.