Netflix is coming with Indian original movie along with two sisters ( Dolly , Kitty ) .Netflix is showing the reality of relation between two sisters , that how they internally jealous of each other's life but still they support each other at any problem .This thing we already shown around us . A story of two sisters with ability to cheat their family .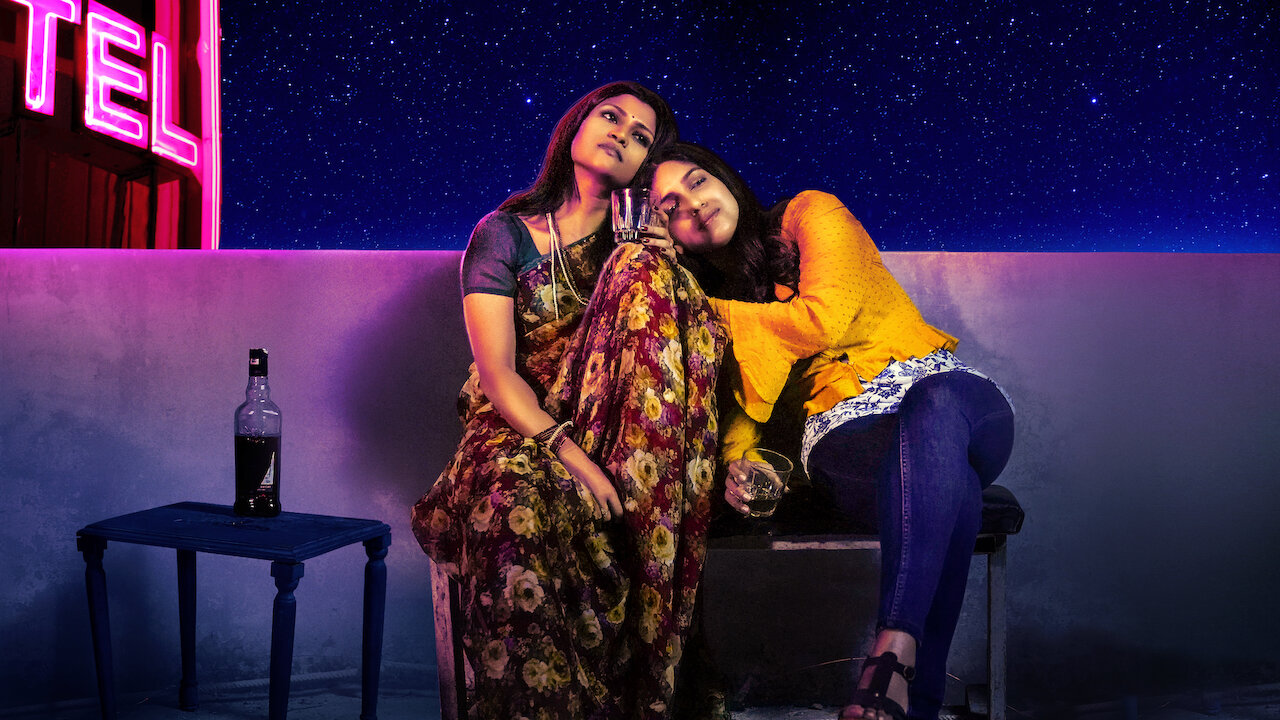 DOLLY KITTY AUR WOH CHAMAKTE SITARE
Bhumi pednekar starring Netflix Original movie who's name is so long is now available .If you watch the trailer you know how two sisters (Dolly , Kitty ) bangs the boys . If you still didn't watch then first watch the trailer :
The story of the movie is about extramarital affair . There are two sisters Dolly & Kitty , one of them is married ( Konkona Sen Sharma ) and one is still unmarried ( Bhumi Pednekar ) . Both sisters are same by their nature . To satisfy their body need they can go up to any level & this nature creates problem for both of them . As the elder sister is married so she has to keep secret about a new relationship from his husband and family . As younger sister is not married so her parents find a suitable boy for her but she wants to enjoy live in relationship . So this movie makes you laugh , cry , dance & sing with it .Here Konkona Sen plays the role of elder sister who is married . Bhumi Pednekar as younger sister who is still unmarried . Amol parashar as lover of Konkana sen . Vikrant massey as lover of Bhumi pednekar.
This movie is available on Netflix . Length of the movie is about 2 hr . Audio of the movie is in Hindi . Subtitle is in English . There are Bhumi Pednekar , Konkona Sen Sharma , Vikrant Massey , Amol Parashar playing various characters .
Let's Watch How these sisters keep their secrets from each other :