We all are facing this COVID 19 pandemic situation just because of new corona virus. Which is very infective disease and spreading so quickly in whole world. Corona virus comes with new rules and changed life of human beings. Corona virus puts break on our daily so fast running life and forced us to stay at our home. This virus is new for us, so we don't have a proper medicine and vaccines for fighting against this virus. So, right now it's the only way we have to self-quarantine ourselves to stay safe from this deadliest virus.
Let's know more about self-quarantine.
What is self-quarantine?
Self-quarantine means maintaining social distancing from your society, family and friends and lock down your self in to a one place. Usually you can see symptoms of corona virus in 14 days after you got in touched with any corona positive patients. So, it's a chance that you can also be a corona positive in these 14 days. so, for not spreading this virus to in your society, family, and friends you should self-locked your self in a room and house. Until you get negative report of COVID 19.
Why self-quarantine is required?
If we found our self COVID positive and we do not quarantine yourself than we will be reason to spread COVID 19 in our family and society. So, it is very important to get yourself quarantine to slow down the spared of COVID 19.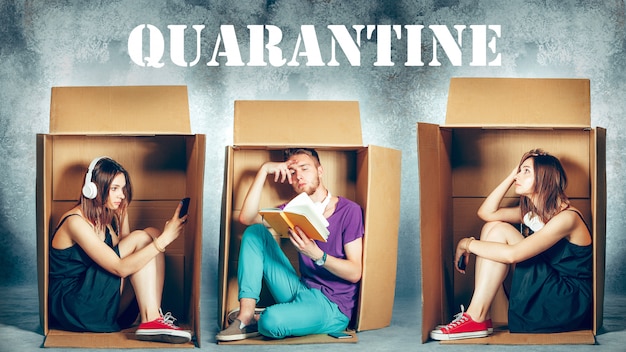 Benefits of been self-quarantine:
The main benefit is that we can slow down the rate of COVID. At the time of quarantine, we can utilize our time by doing our hobbies. It is like cooking, indoor games, dancing, watch movies, etc. You can strong your brain power by playing brain games or by doing yoga exercises. You can build up your relationship with your family.
Precautions during self-quarantine period:
Keep yourselves in a distance from others.
Wash your hands with soap in every 30 minutes.
Sanitize your thing which you touched frequently.
Keep your self in a well-ventilated room.
Monitor your temperature once a day.
Always wear a mask and use napkins.
Avoid sharing household items.
Avoid visitors at home.
CONCLUSION:
Despite being separated in another room, you are helping our country to make a COVID 19 free nation ASAP. So self-quarantine is not a curse to us, we just need to take it positively and utilize it in some real manner.
#stayhomestaysafe.
Thank you for reading my article. Share it if you like it and stay tuned for more. Have a Good and healthy day.