A Japanese company named "SkyDrive" has conducted a successful test flight of a "flying car" after their vehicle lifted test driver into the air.
In a video, SkyDrive's car hovered in mid-air with a passenger inside for four minutes.
Tomohiro Fukuzawa is the head of SkyDrive and stated that he hopes to have a complete project's outcome/product by 2023.
Mr Fukuzawa said that if his team can increase the time their vehicle can spend in the air from five-to-10 minutes to even 30 minutes then the project will offer potentials such as exporting goods to China.
The 'flying car' uses Evtol (electric vertical takeoff and landing) to move between positions and it is believed this would help eliminate the hassle of airports and traffic jams in the future.
The SkyDrive project attempted another flight three years ago, which ended poorly but recent funding of around £27.8illion from the Development Bank of Japan has helped their work progress.
SkyDrive began in 2012 as a volunteer-based project called Cartivator which received funding from companies such as Toyota, Panasonic and video game developer Bandai Namco.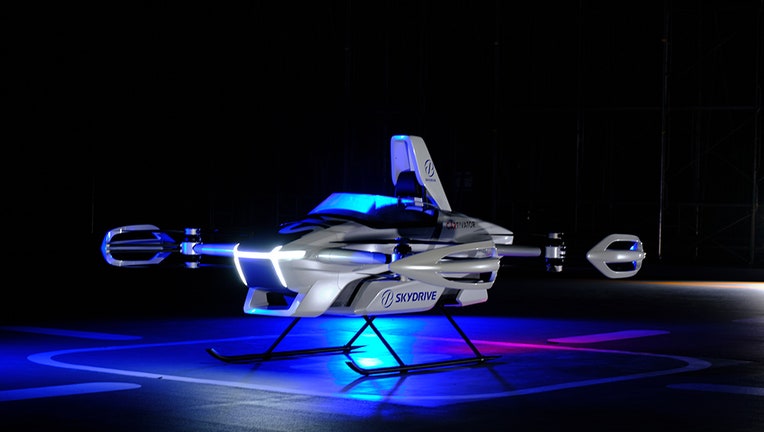 Experts are comparing the buzz over flying cars to the days when the aviation industry got started with the Wright Brothers and the car industry with the Ford Model T.