Hello readers! We all are getting younger by years and now it's time to go to the college from school. So, let's talk about transition from school to college life and how our life will be change.
Things that change just because of transition from school to college.
Everything will be change. Like, From uniform to cloths, from shoes to footwear, from glasses to lenses, from kids to teens, from teachers to professors, from syllabuses to self-evaluations life changes drastically. students from all fields experience a new phase of their life. You will learn and explore many new things.
1. Admissions:
After diploma or 12th, students start searching for colleges. This is the time when they dive into huge admission processes for college. Admissions are given based on different competitive exams. Students are allotted the list of colleges they can get admissions in, according to their scores. But this online process takes too long. So many rounds to clear for getting an admission in your favourite college.
Choice of college is also crucial. Good college means a good career. Colleges with good activities, workshops, startups, good infrastructure affects the college life.
You should choose a college where you think, spending time will be worth it!
2. Cloths.
The first major change is in cloths. From those boring school uniforms will transfer into cloths of your choice. This is true for almost all universities and colleges (although there are certain colleges where students have to wear uniforms).
So many students apply an extra feature "no uniforms" when they search for a college. New fashion trends start to appear from the very first year of the college. The belief of a college students is to appear fashionable. Its reasonable too.
The type of clothes you wear defines your personality. How a person appears in college develops an opinion about his/her choices. The style of your cloths will build an identity into the mind of students and professors.
Also Read:
3. Friends:
You will finds a new friend circle. Everyone from different cities and states come together, get to know each other. They adopt each other's ideas and learn many things.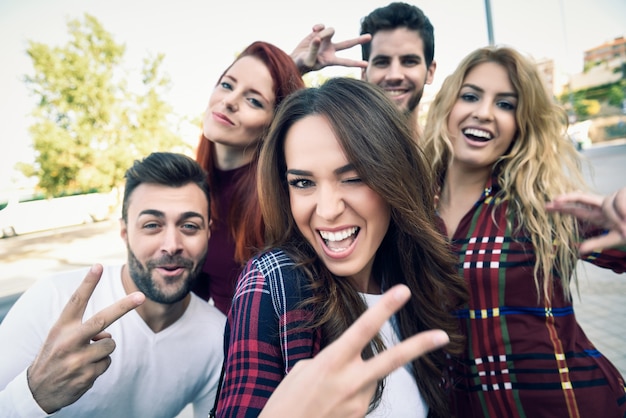 Every student finds a gang. A gang of friends that is the most important part of college life. A friend who will teach us the syllabus when we bunk lectures. Those last minutes preparations with friends when there is a surprise test. Those symbols planned for cheating. From bunking lectures to scoring full marks, friends help us everywhere.
Friends make good times better and hard times easier.
From scolding you for your mistakes to hiding them from others, from harassing you like nobody to protecting you from world they are the best part of college life.
All for one and one for all.
4. Trips:
The best part is trips. When students have become teenagers, they want to enjoy outings and trips that gives them a new opportunity. School picnics transforms into trip. On this trip you will be explore different places and different kinds of peoples. Some will be becoming your good friends.
Whatever is the place, enjoyment is guaranteed.
Lots of photographs, selfies, social media updates, posts are also a part of these trips.
Memories of students cherish during college stay lifelong into their hearts. After 20 years of your lif you are badly going to miss your college days.
"I miss everything. Fun, study, pranks, laughs, professors, campus, canteen, trips night outs and most importantly us."
I m pretty sure every college student will feel this on the last day of the college.
Thank you for reading this article. I hope you enjoyed reading. If you like it, share it with your friends. also, don't forget to comment you views in the comments section. I'll soon come up with another interesting one. Till then stay tuned with us.