Now a day most of the vegetarian and vegan peoples are facing vitamin B12 deficiency in their body because they can't eat non vegetarian food to fullfill their vitamin B12 deficiency.so, I am gonna suggesting some vitamin B12 rich foods and nuts for vegetarian and vegan peoples.
What is Vitamin B12?
Vitamin B12 is one of the eight essential B vitamins. It is an essential nutrient for our body that contributes to keeping the body's blood cells and nerve cells healthy and helps in brain functioning and in DNA making. It plays a vital role in preventing anemia that makes you feel tired and weak. While having numbers of benefits of this nutrition it becomes necessary for us to include in our diet. It's also known as cobalamin.
What are the sources of Vitamin B12?
Generally, the animal products are believed to be the great sources of Vitamin B12. Though it seems easy for non-vegan people to take this power packed nutrition from their food, but what about vegetarian people? As it is a water-soluble nutrient it is scientifically proven that your body can store it up to four years. While having these elements as well being a most difficult structured vitamin which is mostly found in meats, it becomes essential for vegan people to include vitamin B12 enriched foods in their diet to keep blood cells and nerve cells in a well-functioning way.
Here are some Vitamin B12 enriched foods that vegetarian people can include in their diet to get immense benefits of this nutrition.
List of Vitamin B12 rich foods for vegetarian and vegan.
1) Dairy products.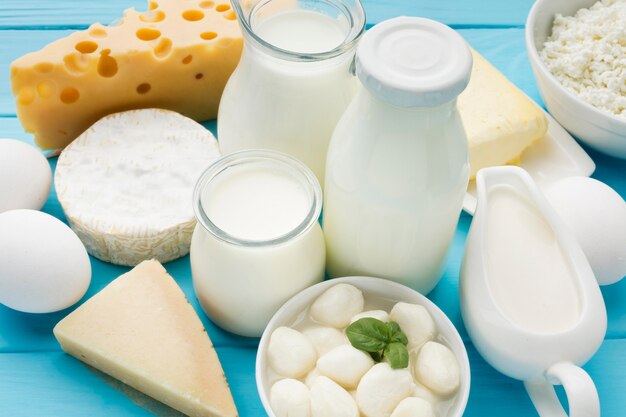 To include dairy products in your diet is one of the best ways for vegetarian people to meet the daily need of Vitamin B12. Milk, buttermilk, curd, butter, paneer and cheese, these are easily available products that you should include in your diet. Taking a glass of warm milk in your breakfast helps you in nourishment of B12 nutrition. In the Indian subcontinent it is tradition to have a glass of buttermilk after lunch which helps in aiding B12 vitamins as well as in keeping a digestive system healthy. Being rich in protein, it goes well in salads, chaat and many dishes.
2) Dragon fruit.
After dairy products, Dragon fruit stands on second number which contains a high amount of Vitamin B12. This delicious superfood also contains a good amount of calcium and aids in reducing the heavy effects of metal in the body.
Also Read:
3) Soybean/Soja bean.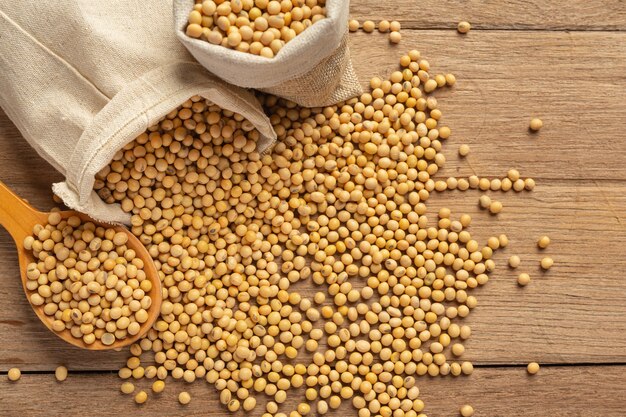 Though it contains law amount of B12, the fermented soybean food tempeh is proven to be a great source of getting B12 Vitamin in a vegetarian diet. There are many soybean-based products that are available in the market like soy milk, soy flour, soy protein and tofu that you can add in your diet.
4) Coconut milk/Coconut milk beverages.
Coconut milk is one of the delicious foods loaded with B12 Vitamins that must be included in a vegan diet. Recently coconut milk beverages have been introduced in the market. Easily you can go for it, but don't forget to check its nutritional value before buying them.
5) Millet.
Millets also contain considerable amounts of Vitamin B12 and amino acid. Other millet flakes like corn flakes, wheat flakes or wheat flakes can also help vegan people to satisfy the need of Vitamin B12 in their body.
So, if you are vegan and suffering from deficiency of Vitamin B12, give these superfoods a try. Include these superfoods in your diet and you'll feel the changes in your body within a certain time.
Invest in your food instead of investing in medicine. It sounds too good, isn't it? Healthy eating leads to a healthy life. Eat healthy, be healthy.
FAQ.
Dragon food contains the high amount of Vitamin B12. This rich fruit also contains the good amount of calcium and aids.
you can add more vitamin B12 into your diet by adding some vitamin b12 enriched foods like milk products, dragon fruit, soyabean, coconut milk and millet into your diet plan.
Vegan foods like milk products, dragon fruit, soyabean, coconut milk and millet contain the high vitamin B12.